Welcome to Seminole / Largo
Homeowners looking to move to Florida expect to find the beautiful beaches, world-class amenities, and unbeatable beachy lifestyle that's become synonymous with the state. However, is it possible to find all these things without giving up the charming and quaint atmosphere that comes with living in a small town? This is exactly what Seminole and Largo offer. Between easy access to some of the state's best beaches, world-class restaurants on every corner, and welcoming neighbors, residents living in these unique and family-friendly communities have the best of both worlds.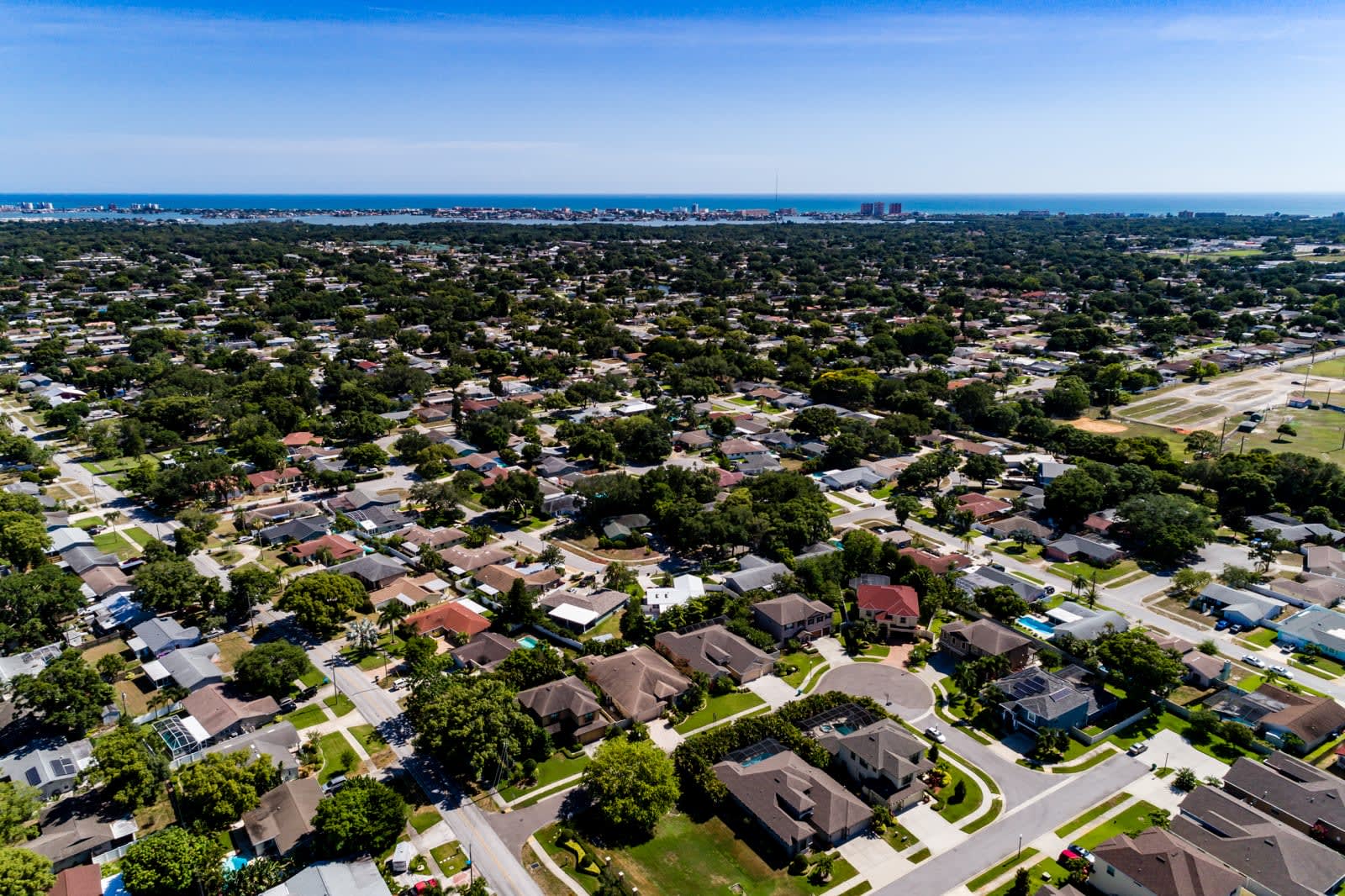 An aerial view of Seminole, Florida.
Both Seminole and Largo offer ideal locations that make it easy for homeowners to commute into the larger cities for work, education, or even just a night out on the town. The unbeatable year-long weather is the icing on top of the real estate cake when it comes to these communities, which enjoy some of the most stable and ideal conditions in the entire state.
What to Love
Beautiful family-friendly community

Ideal location close to larger cities

Charming small-town vibes
Local Lifestyle
Both Seminole and Largo are considered the epitome of suburban living, where neighbors can be found meandering down the street to the local parks before heading into one of Florida's most vibrant and thriving cities for the afternoon. This ideal blend of small-town tranquility and big-city convenience is just a part of what makes these world-class communities special.
There is also a distinct appreciation for living a healthy lifestyle felt throughout both neighborhoods. In addition to the spectacular beaches just a stone's throw away, these communities also have some of the best parks and walking paths in the area, making it easy for residents to get out and enjoy personal fitness each and every day.
Dining, Entertainment & Shopping
Seminole and Largo's recent rise in popularity has helped turn these communities into true dining destinations, with highly-rated restaurants and popular eateries popping up on every corner.
Frida's Cafe and Bakery
is where many residents choose to start off their day. This Cuban bakery serves some of the best pastries and baked goods in the entire state, and their breakfast sandwiches really can't be beaten.
Of course,
Haus Coffee Shop
is another great place to enjoy your morning. Serving specialty coffees and teas, this independent and innovative coffee house has created a welcoming and innovative space that everyone can enjoy.
Sushi Kabuki
is definitely one of the most popular restaurants in Seminole. Serving local and authentic Japanese cuisine, their menu includes classic dishes like salmon tataki, bulgogi, and yaki udon.
When residents are looking to get a bit of shopping done before grabbing a bite to eat, they can always stop by the
Seminole City Center
.

This open-air shopping center is filled with brand-name shops, international designers, and outstanding restaurants like Miller's Ale House and Pholicious.
Things to Do
While Seminole and Largo are both predominantly residential areas, there is by no means a shortage of things for residents to do in their spare time.
Largo Central Park
is one of the most important community spaces, filled with beautiful grounds and stunning fountains. This is a park for the entire community and will often host an array of events and festivities throughout the year.
The Florida Botanical Gardens
are another fantastic place to spend the day wandering through the beauty of nature. These exquisite gardens and natural landscapes can be some of the most inspiring views in the entire state, and artists and creatives come from across Florida in order to take advantage of this unbelievable landscape.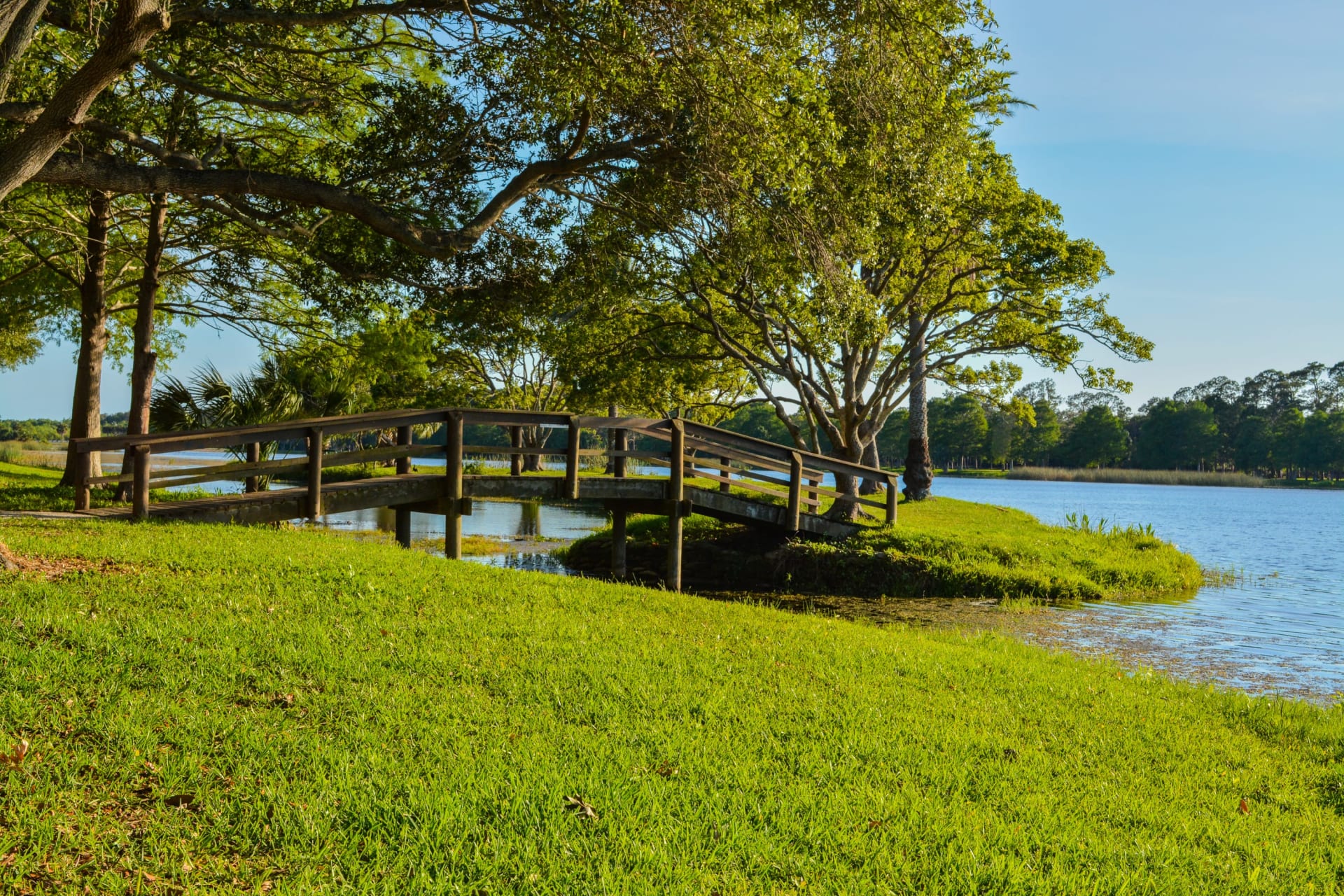 The view of the wood bridge to the island at John S. Taylor Park in Largo, Florida.
When residents are looking to enjoy the perfect afternoon stroll, they may find themselves visiting the
Pinellas Trail
. Extending from St. Petersburg to Tarpon Springs, these perfectly maintained trails were built along a portion of the abandoned railroad corridor and provide a unique place for visitors to walk, hike, skate, or bike.
Schools
Largo and Seminole have a strong community that's dedicated to the high-quality education of their children, which has resulted in a number of high-ranking public and private schools in the area, including
Oakhurst Elementary
,
Largo High School
, and
Pinellas Preparatory
, a tuition-free charter school that's widely considered one of the best in the state.