As you hunt for the
Indian Rocks Beach real estate
of your dreams — or if you're just settling into your new house — you'll be excited to explore the local area and all its wonderful amenities, including the lively dining scene.
Indian Rocks Beach and the surrounding area have some truly delicious options, including fabulous cafes and upscale restaurants. If you're looking for an option for a special occasion or your weekly date night, you might consider one of these restaurants.
1. Guppy's on the Beach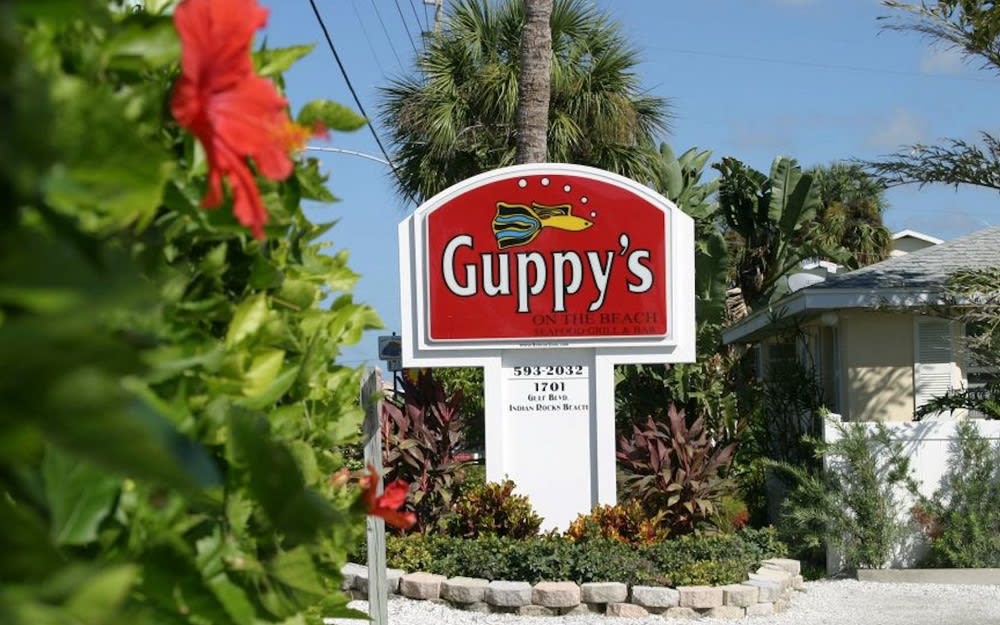 Photo Courtesy of I Love The Burg
While the dress code is casual, the food is upscale, and the views are stunning at
Guppy's on the Beach
. You should choose a table on the outdoor patio, which has fans to keep you cool in the summer, and heaters to ensure your comfort in the winter months.
The menu features many vibrant choices, including seafood options like shrimp and grits and lobster mac and cheese. Gluten-free entrees are also available, and steaks are a favorite non-seafood option.
2. Ippolito's Italian Deli
Ippolito's Italian Deli
, which has been in business for more than two decades, is located in nearby Largo. This hotspot features a market where you can find upscale Italian products and a deli with an extensive selection of hot and cold subs.
The market sells classic Italian pasta dishes to heat and serve at home, from eggplant parmigiana to stuffed shells. It's also the ideal location to pick up sandwiches for a day on the beach.
3. Villa Gallace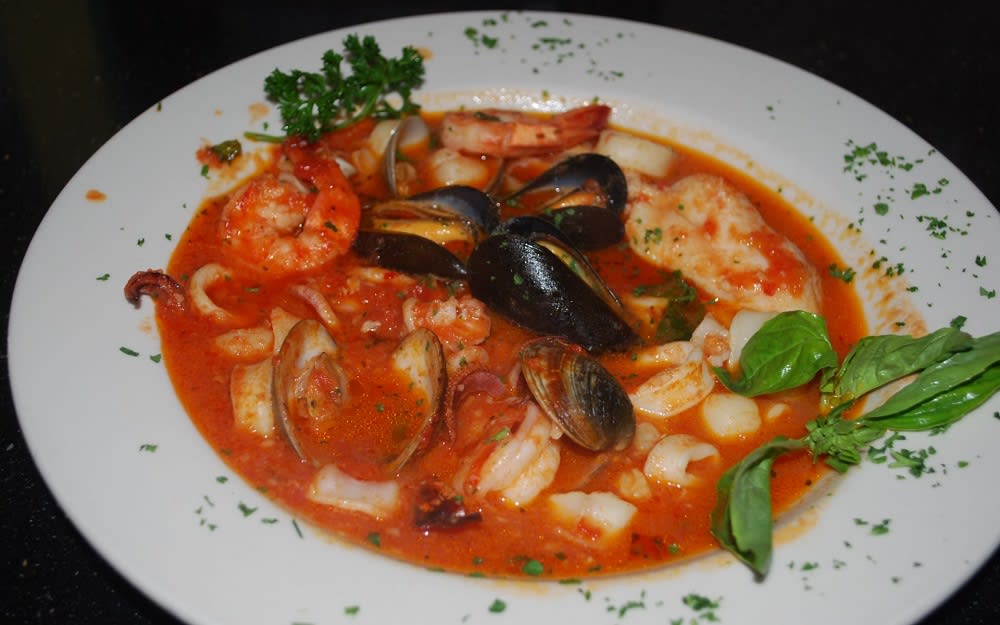 Photo Courtesy of Visit Florida
Locals and tourists alike flock to
Villa Gallace
, an Italian restaurant owned and operated by Pompeo Gallace, who grew up in Calabria, Italy. The intimate eatery and its menu highlights his heritage. You can opt for al fresco seating when the weather allows.
The menu features traditional Italian dishes from various regions of Italy, with crowd-pleasers like Linguine Alla Pescatore, which has a mix of seafood served in a spicy red sauce. The menu also offers gluten-free pasta for those with food allergies.
4. Keegan's Seafood Grille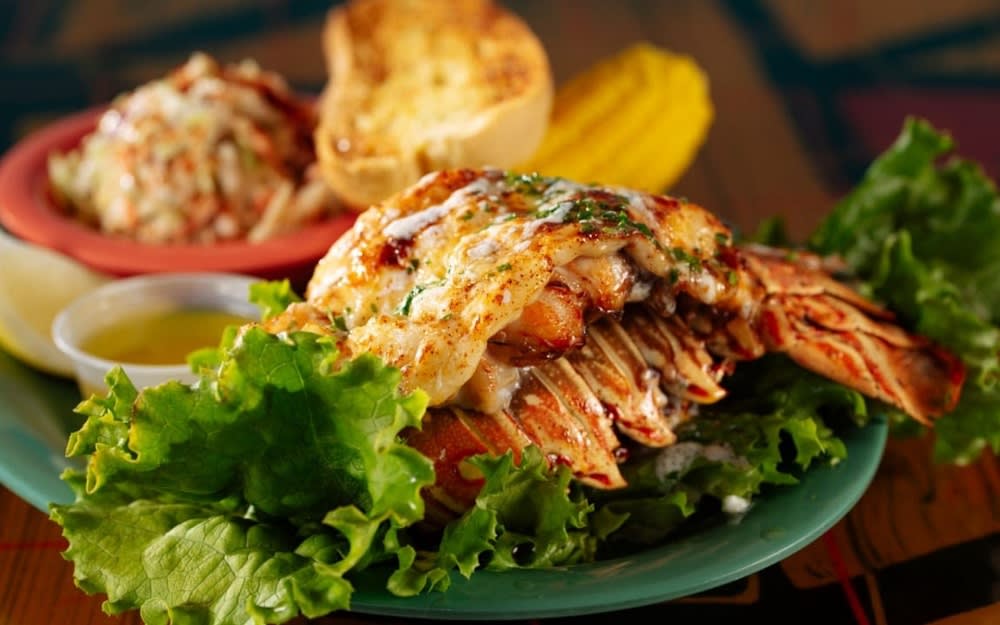 Since 1985 locals have considered
Keegan's Seafood Grille
a favorite spot for some of the best seafood in the area. Food Network's Guy Fieri shot an episode of
Diners
,
Drive-ins
, and
Dives
at this Indian Rocks Beach restaurant.
Keegan's has an eclectic display of fishing memorabilia, and you can choose an outside table underneath one of the brightly colored umbrellas. The menu features favorite seafood dishes and a few surprises, such as Keegan's chili mac and cheese.


If you don't want to wait for a table, the restaurant's website will let you join the waitlist before you leave home. There's also an option to call in a take-out order and pick it up at the bar for nights when you want to relax at home.
5. Cafe de Paris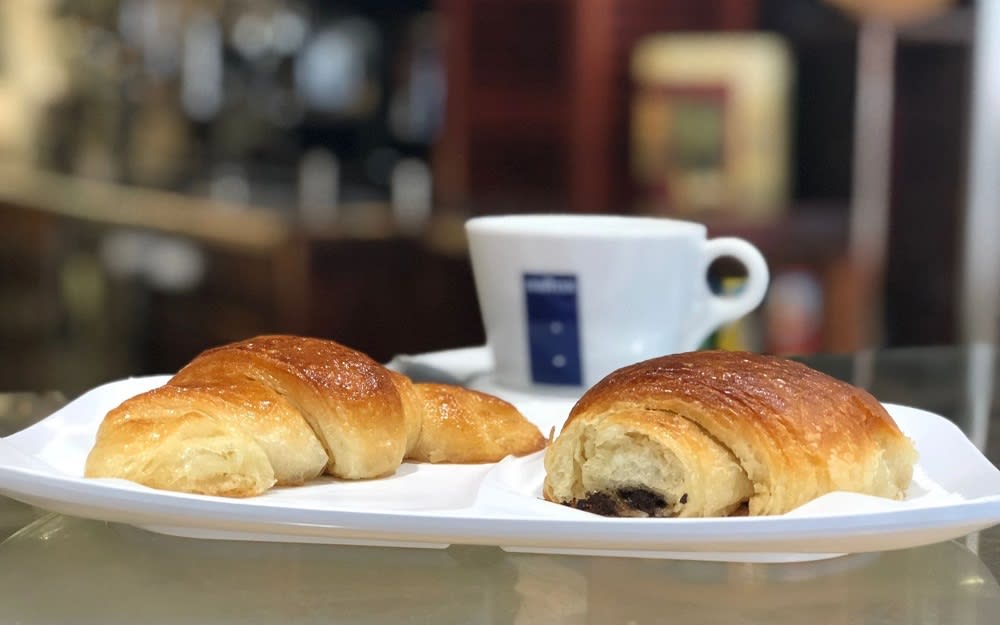 No list of Indian Rocks Beach eateries would be complete without mentioning a great spot to enjoy your morning coffee and pastries or quiche.
Cafe de Paris
is just such a spot, and it offers both indoor and outdoor seating, along with takeaway.
This gorgeous cafe is family-owned and operated, and its owners, Xavier and Valerie, originally owned a cafe in France. In 2003, they opened Cafe de Paris and brought their knowledge of French pastries to Indian Rocks Beach. In addition to pastries, the cafe offers salads, crepes, and sandwiches for breakfast and lunch.
6. Kooky Coconut Cafe
The Kooky Coconut Cafe is well-known for its menu's amazing sandwiches and Mexican food. The Cuban sandwich is a favorite among locals, and the 25 flavors of homemade ice cream on offer make a great option for dessert. During the holiday season, peppermint candy is a must-try.


The best part about dining here is the beachside dining option, which allows you to sink your toes in the sand while you enjoy a meal. The beachside dining area is covered to keep you cooler on hot summer days.
7. German Bistro 2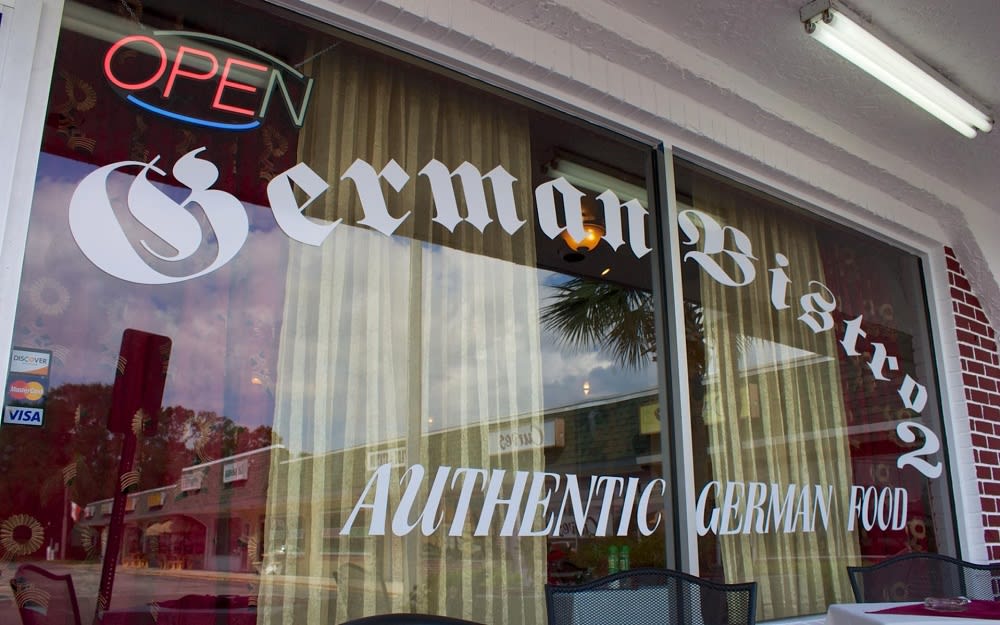 Located in nearby Largo,
German Bistro 2
is a quaint restaurant with less than a dozen tables, and it offers a taste of authentic German food like bratwurst. The eatery also has a children's menu for the little ones. You'll also find an extensive menu of German beers. When you want to go for dinner on a busy weekend night, reservations are essential. Outdoor seating is available for an alfresco experience.
8. Cafe Largo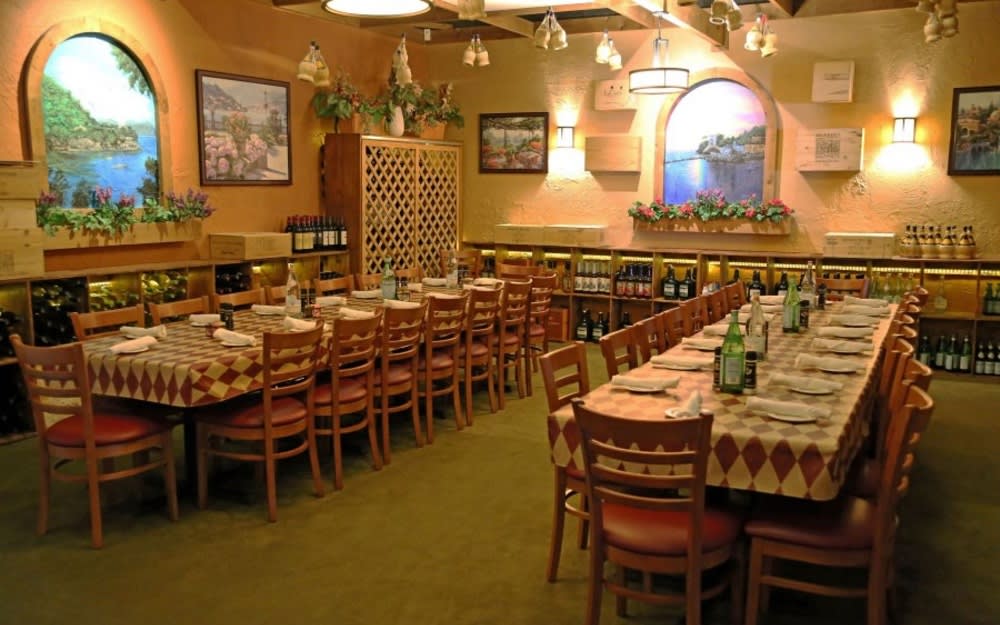 With an experienced chef at the helm,
Cafe Largo
offers genuine French cuisine. The restaurant is only open four nights per week for dinner service. Reservations are advised. From lamb shanks to braised duck breast, the menu features French staples, and the dessert menu has classics like creme brulee. Pair your meal with an option from the carefully-curated wine menu.
9. Mike's Pizza & Pub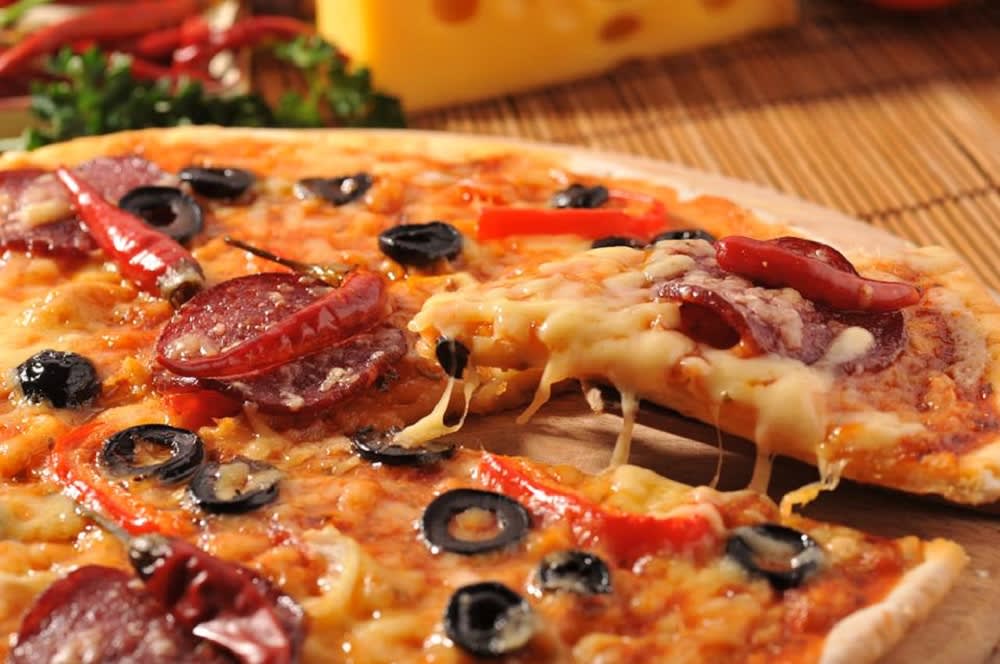 Mike's Pizza & Pub
is located inside a trendy industrial space only a few minutes from Indian Rocks Beach. Mike's offers some of the area's best pizzas, as well as salads, hoagies, and more. If you're feeling adventurous, try the "Germanater," which has Polish sausage and sauerkraut.
From the dough to the sauce, Mike's is popular for its use of homemade ingredients. There is also an extensive selection of craft beers from some of Florida's best breweries.
10. Savory Restaurant
With more than 40 years of experience, the family-owned
Savory Restaurant
prides itself on its versatile menu and fresh ingredients. This restaurant offers something for everyone in your family, with options ranging from New Orleans-style catfish to shrimp alfredo.
This local eatery is open six days a week for breakfast, lunch, and dinner. You can choose between a comfy booth or table inside or an outdoor table. The restaurant is spacious, so you probably don't need a reservation, even on a busy weekend night.
11. Roosterfish Grill
The
Roosterfish Grill
in Largo has a wide variety of surf-and-turf options. The menu ranges from crab legs to a half-pound hamburger.
You can choose Caribbean jerk-seasoned mahi-mahi or the baby back ribs. Roosterfish Grill also has a wide selection of cocktails to start your meal. The restaurant provides both indoor and outdoor seating.
12. Thai Bay and Sushi Restaurant
Thai Bay and Sushi Restaurant
is a great option in the area for Asian cuisine. Menu favorites include Pad Thai and lobster on a bed of mixed vegetables. One of the standout features of the restaurant is its exhibition kitchen, which allows you to watch as your meal is prepared.
Find homes for sale in Indian Rocks Beach
If you're already acquainted with the many exciting eateries in the area and have been exploring the Indian Rocks Beach real estate market, get in touch with one of the city's premier agents. Natalie Scott has extensive experience with the beautiful part of Florida and will help you find the home of your dream.
Reach out to Natalie Scott Real Estate Team today
.