From the major Gulf Coast hubs of Clearwater, St. Petersburg, and Tampa to the smaller waterfront enclaves of Belleair and Seminole, the western shores of Florida are awash in fine dining, upscale shopping, and opulent luxury real estate.
Offering up some of the sunshine state's grandest waterfront estates, low-maintenance high-end condos, and a well-curated inventory of large livable suburban homes, there's a residence here for every taste and style. If you can't find a home or investment property to your liking, we're pretty confident it's because you've yet to start your search.
All kidding aside, there's something for everyone in this Gulf Coast oasis. Even those searching for affordable luxury, a fixer-upper, or the rare diamond in the rough (those neglected homes in otherwise spectacular neighborhoods). But, with so many options, it's challenging for a home buyer to connect with the right property.
Sure, you have your wish list of wants, but how does one identify the best forever vacation or investment home that fits their needs?
Whether you are seeking that magnificent estate fronting the coast, the sweat equity of an inland renovation, or something in between, below, we explore several ways to look past the photos to see the potential of any home.
An enviable location
Arguably the most critical factor in the potential of any home is its location. Regardless of a home's overall condition, initial price point, or awkward styling or layout, if it's close to great schools, popular commercial and entertainment areas, and major transportation hubs or roadways, potential exits. If it exists only within the property's lot lines, the home is a worthy find as a teardown and redevelopment.
Of course, depending on HOAs or the neighborhood's or local municipality's regulations, such a drastic course of action may not be possible. In which case, you're still left with a shell to create something spectacular. Even if it's a bare minimum renovation, it will prove valuable.
A highly desirable location matters that much. If you find a residence with that type of geographical pedigree, it's worth snatching it up then and there. Properties near the most popular parts of a town or city will always possess endless potential.
Statement-making landscaping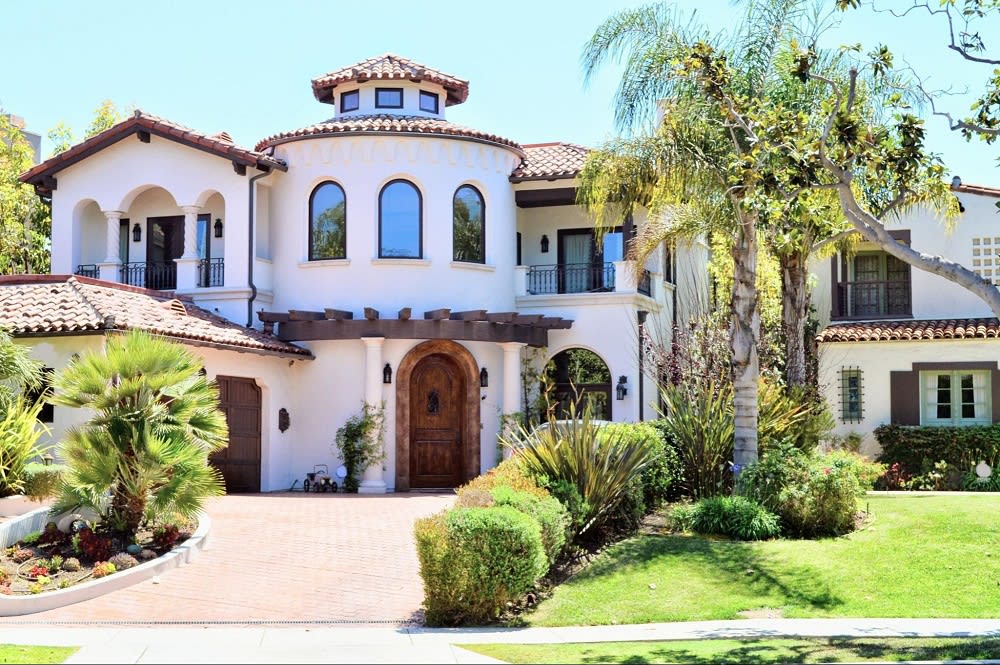 Photo courtesy of Shutterstock
When first seeking out homes online, exterior photos are often the images that most misrepresent a property. Those moment-in-time pictures might capture an otherwise neglected lawn at its absolute best—trees trimmed, grass freshly cut, shrubs and planters tidied up for the professional photographer. Keep that in mind should the real-world tour be lacking from the digital experience.
With the proper care and upkeep, any lawn, particularly those of high-end homes, can bloom into a stunning landscape. The key to transforming a home's exterior grounds lies in uniformity. Healthy grass free from debris, blossoming trees and shrubs with dead leaves and branches removed and trimming performed on a schedule all contribute to a positive first impression.
So too is the exterior of the home itself. As we'll also convey for the home's interior, recognizing a home's potential requires seeing beyond what's there now and what could eventually take its place. Paint tops that list. A home's facade is easily (sometimes amazingly) transformed after being power washed, repaired, and repainted.
You may not be able to change a house's basic form or the shape and size of its lawn. You can alter its style.
Good bones
"Not a fan of the color, and I don't like the way they have the home laid out."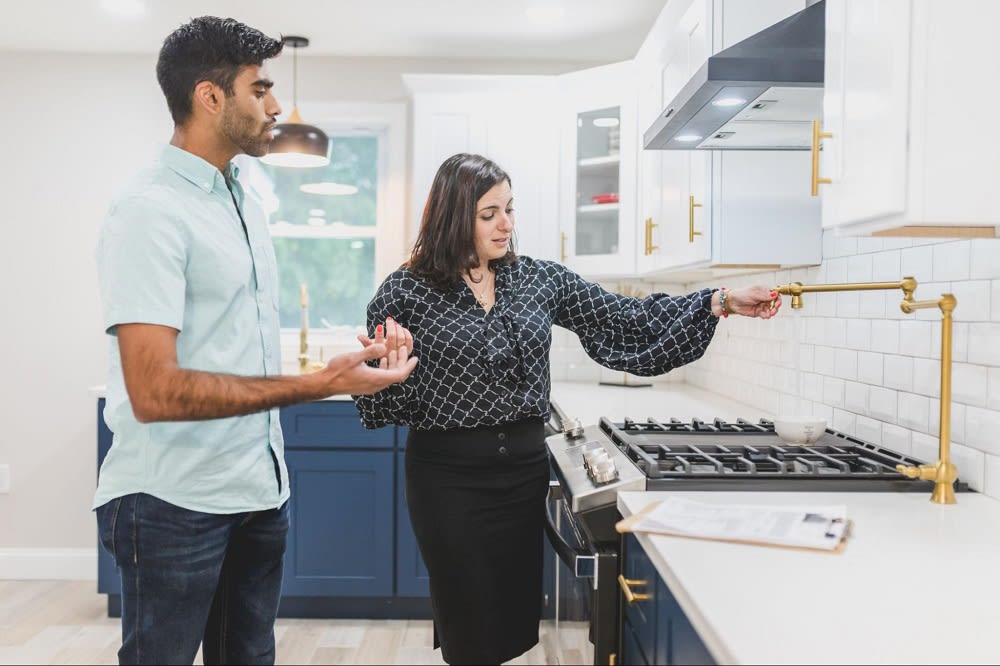 Photo courtesy of Pexels
It's a common refrain during any home tour, regardless of the segment you're shopping — forever home, investment deal, or something in between. It's understandable, considering you can't escape how a seller has styled their home. (As an aside, staging is an essential step in the sales process, especially if you want to convince a buyer that the house is a fantastic property instead of one with hidden potential.)
To discern a home's true nature requires you to look past those cosmetic concerns and determine if the house has the integrity to move deeper into the purchase process. Since those early assessments are without the benefit of an inspection, your perceptive powers are vital to spotting a home's potential (or lack thereof). A few things to contemplate during your walkthrough:
Observe corners, transitional joints, and seams along the floors, walls, and ceilings. Such spaces can reveal early cracks and fissures, which could point to poor construction or long-term neglect.



Open cabinets and closet doors. For the latter, don't hesitate to look behind hanging clothes for imperfections or possible wall damage. With the former, make it a point to check out areas of exposed plumbing. Damage or discoloration under a sink (or toilet or near a tub or shower) could indicate a past water leak or water penetration.



Pay close attention to the home's comfort and mechanical systems that you can observe. Are the thermostats old and outdated? Are vents and air returns clean and well kept? Is the breaker panel clearly marked and easy to discern what each breaker controls?



Feel for drafts around doors. Look for something similar around windows or build-up of condensation between panes.



In general, note how you feel when walking the interior. While certainly subjective, if you can never quite feel comfortable in a home, you're probably not the one to maximize its potential.
Superficial concerns don't always indicate larger issues. Sometimes an imperfection in a wall or under a sink is just that, nothing more, nothing less. But the ability to see past easily updatable items—paint and furniture—ensures you can quickly identify the qualities that truly matter in a home.
Minor improvements, major impact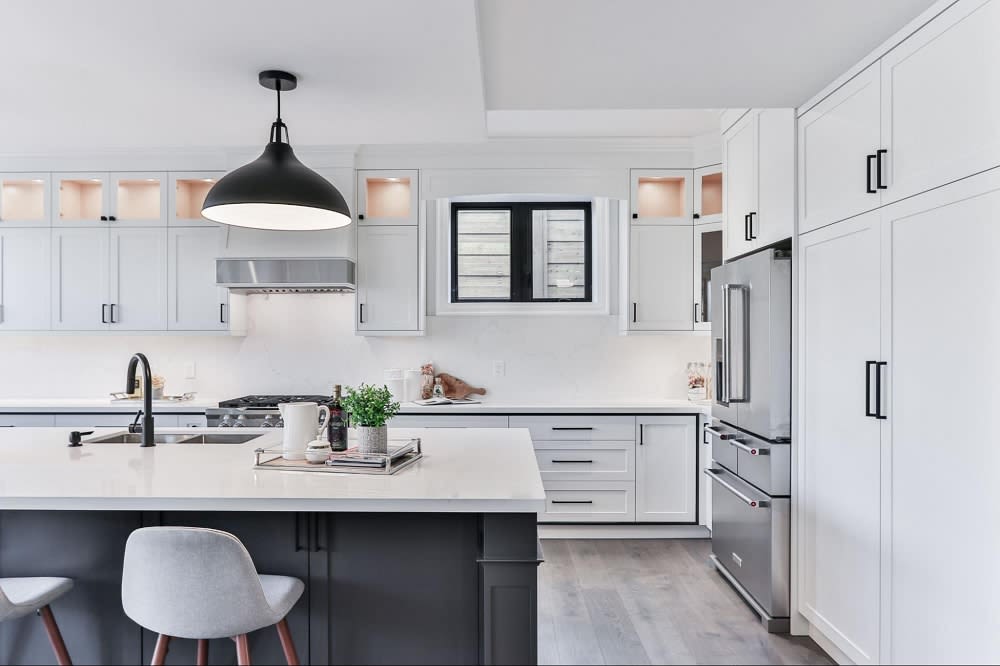 Photo courtesy of Unsplash
Speaking of things you can update and change when shopping for an actual residence or investment property, renovations are always an option to fill out a property's less than desirable features.
Spotting potential is often an exercise in overcoming an otherwise ideal home's shortcomings. Of course, you may not want to commit a ton of money to a property if you're already purchasing at the top of the market, but minor updates can bring out the best in a property.
We've already noted that paint and furniture are a given, two areas where you almost immediately make the home your own. Freshening up a house, though, takes on many forms:
New applicants in the kitchen

New mirrors in the bathrooms

New fixtures and cabinet hardware in both

Updated light fixtures throughout the home
Low-cost upgrades transform a good property into a great home. Certainly, you can choose to take on larger projects if you want, with updated flooring, new windows, or a kitchen or bathroom remodel. All will add considerable value to the home. But should it already possess a solid underlying foundation—those good bones we noted above—it doesn't take much to bring out a home's best qualities.
An accurate floor plan
Photo courtesy of Pexels
Knowing the visual tricks utilized in home staging is a significant aspect of finding potential in a home. Many of these—tall narrow mirrors, bright white paint, low-slung furniture, closets stripped bare of their contents—aim to make a home feel larger. And they're employed for a reason.
They work.
Request a floor plan with accurate dimensions to better understand the realities of a home's size and ability to accommodate your needs. Then, bring a tape measure to a tour to verify the numbers.
Small bedrooms, low ceilings, and a floor plan you can't simply reconfigure when necessary dampens any grand ideas you have to make a property your own. If you see potential, verify you have the space to fulfill it.
The benefit of natural light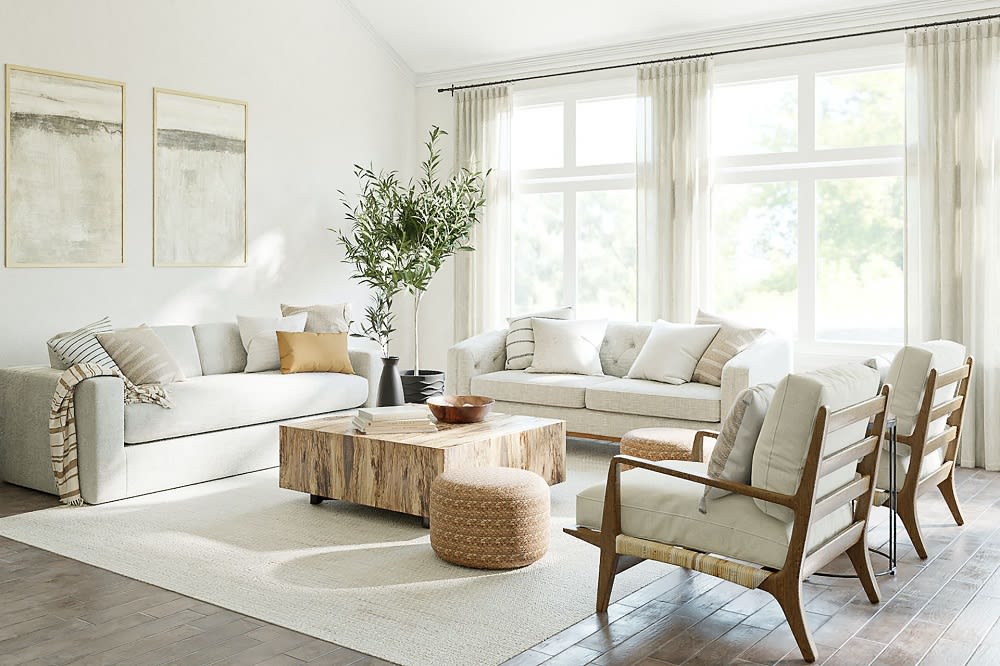 Photo courtesy of Unsplash
Finally, one area where pictures rarely do a home justice is the presence of natural light. Images might show you a home's configuration of windows, but rarely will they provide you the light's direction, its abundance, or if the way the house is painted and organized is helping or hurting the light's natural presence.
The only way to verify how much natural light will flow through a home is by visiting it in the morning or afternoon. Lunchtime tours, while convenient, won't always reveal how much or how little light flows through the home.
Additionally, because a home's natural light is not easily changed (unless you plan significant structural changes), don't leave to chance that the marketing pictures will tell you the whole story. If possible, when vetting a property, tour, or at the very least, drive by it at different times of the day to ensure the natural light you want in your home is indeed the natural light you'll receive.
Are you ready to uncover even more about the spectacular and extremely livable homes for sale in St. Petersburg? Perhaps you want to discover the untapped potential in one of the area's numerous luxury beach communities?
Whatever your interest may be,
contact Natalie Scott today
to start your home buying (or selling) journey in one of Florida's most extraordinary locales. From Clearwater Beach real estate to Indian Rocks Beach real estate, allow Natalie and her St. Petersburg-based team's years of experience and expertise to be your guide to some of the Florida Gulf Coast's most spectacular luxury real estate markets.
*Header photo courtesy of Shutterstock