The process of buying or selling a home is a stressful and tough process. Upgrading your St. Petersburg home while simultaneously trying to sell your preexisting one can be a demanding, stressful process. It is not something you can do without a plan.

Keep reading for tips on how to buy and sell your St. Petersburg home simultaneously.
Assess and analyze
The first matter of business is to assess your position as a buyer and seller. The best thing to do first is to hire a real estate agent in St. Petersburg to help you with all of your real estate needs.


The real estate agent should be well-versed in the St. Petersburg real estate, current market trends, and possible future trends. Not only do agents have the experience necessary to make this process a little more painless, but they will be able to speed along the processes and get everything wrapped up neatly. You will have your home listed and sold and be in your new dream home in no time!

Assessing a situation means being able to figure out what will work for you as a seller and buyer, and that usually means having a solid plan and a backup plan in place. Having a Plan A is fantastic, but always have a secondary plan in place. The real estate market is ever-evolving, and unforeseen circumstances can put a wrench in a sale and throw you off your original path. Keep a backup plan lined up just in case to keep you on track.
Choose the best avenue for you
When buying and selling simultaneously, you will ultimately need to decide whether to sell before buying or buy before selling.

Buying before selling
Buying before selling can cause more financial stress, but if you can afford it, it could be easier in the long run. If you can afford to do so, consider purchasing a home prior to selling your current one. You will need to see a lender to get pre-qualified and receive the documentation to prove that you can afford not only your current home but also the home you plan on buying.

Sometimes a home can stay on the market for months, which means you will have to pay for two homes simultaneously. This can cause financial strain. If your current home isn't selling as quickly as you hoped and you have to fulfill the financial needs of both properties, consider renting out the home that won't sell until the market improves or your home inevitably sells.

Once your new home is purchased, you will need to move in and work on selling your old home, which can be easier said than done. If your new home is out of town, or even out of state, this can pose a problem, but a good real estate agent and Zoom can possibly be a good substitute to those in-person meetings.

Selling before buying
Selling before buying is less stressful overall since there is far less risk involved. Depending on current St. Petersburg market trends or the conditions of how the market is when you are wanting to sell, this can still prove a difficult process.

One of the more difficult aspects of selling before buying is having to move out when the sale closes, regardless of whether or not you have a new home lined up. There are ways around this, however. You might have to spend a little extra money on a hotel or month-to-month rental until you find a more permanent residence. You will also need to pay for a storage unit to keep your belongings in until you find a permanent house.

Selling before buying also means having a concrete budget — you will know how much you will profit from the sale of your old house and how much you have to spend on finding your new house.
Have a strict budget
Analyze your current and near-future financial situation. If you don't think you can manage the cost of two properties simultaneously, don't buy before you sell. It can put a halt to the entire transaction and throw you off track, jeopardizing your chance of buying a new home. Planning ahead is your greatest asset in sticking to a strict budget.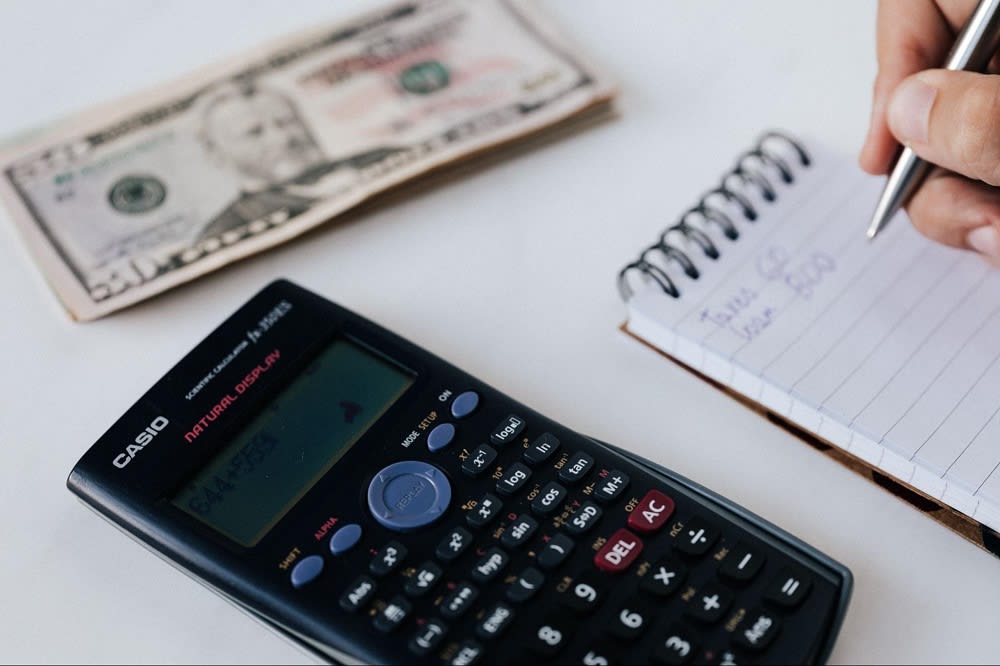 Analyze your financial situation. It is highly recommended that, unless you can securely pay for homes in cash, you receive pre-approval for a loan or mortgage from a lender. This can help in the long run and will be a great asset if you decide you want to buy before selling.

It is also recommended that you have money in your budget specifically for wiggle room or negotiation. Florida as a whole tends to be a seller's market, which means that you are likely going to be in competition when buying a home. You will likely have to offer above asking in order to close on the home, so having that extra bit of financial leeway in your budget could really help.

One major issue that arises when it comes to buying and selling simultaneously is buying too big, especially when you are buying before selling. Keeping a concrete budget when looking for a home is imperative. Don't stretch too large on your mortgage payments, and don't look for homes outside of your budget.
What to avoid doing
There are things that you should absolutely not do while selling and buying simultaneously.


To reiterate, do not go beyond the budget that you have allotted for yourself.

Don't wait too long to start renovating, cleaning, and staging your home for sale. Preparing your home for listing can be a grueling process. Don't make it any harder on yourself by procrastinating. Make any necessary repairs prior to listing your home in order to decrease closing costs, and to make sure buyers that are interested in your home see it as move-in ready. Tip: A home that's considered "move-in ready" is a huge motivation to potential buyers, who will be less likely to second guess their decision to purchase your home.

If you have the budget and you've already bought another home, hire a professional stager to make your home look move-in ready and help it sell quicker.
These tasks may seem tedious, but they need to be done in order to list and successfully sell your home. Leaving them to the last minute or ignoring them could make or break your home sale and harm your profit margin.
Want to know more about St. Petersburg real estate?
If you are interested in homes for sale in St. Petersburg and more real estate in St. Petersburg, contact
Natalie Scott
for more information!